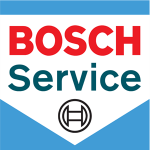 Zener Bosch Car Service is a multi-specialized workshop able to operate on cars of any brand and model, under warranty or not, offering a competent, professional and complete and above all transparent service.
Operating in an increasingly dynamic and competitive market environment, over the years a real team of champions has been built to serve the motorist, composed of highly enthusiastic technicians, highly qualified and constantly updated thanks to the support of training centers Bosch of Italy and Germany. 
Accurate diagnoses of electrical, electronic, diesel, methane & LPG systems made withBosch'scutting-edge equipment, quality assurance, reliability and convenience in the use ofgenuine Bosch parts and the continuous investment in equipment are the differential elements of excellence in the car repair sector.
And for all drivers who need fast and effective maintenance interventions, Zener has created Fast Service without reservation, without waiting list, without delays of delivery but with the high quality of repair typical of the Zener Center.
Discover all the services that Zeneris able to provide in the world of car repair and come and visit us as soon as possible. A great team with a big heart is ready to provide personalized services and high quality treatments.
Zener Bosch Car Service, the best synonym of "quality assistance for each vehicle".